ArcticFX Graphics
Industry Leader in Custom Sled Wraps
STRATEGIZE – VISUALIZE – COLORIZE
Welcome to the next evolution in sledwrap design control: SledWrapR Design Studio 3.
We've put more power to visualize your project than ever before by adding a ton of new features.
Industry exclusive mySLED feature. Set up your base model and panel/accessory colors and save it as your default background to always know exactly what your wrap will look like on YOUR sled. We've added the ability to change all areas of the sled, from skis to bumpers, so you're never left wondering. Save your mySLED with a unique name one time and view all our sledwraps on your unique base, over and over! Getting sled wraps for the whole family? No problem! Set up a unique mySLED base for everyone!
Industry exclusive myDESIGNS feature. Stumped? Not sure which one to get? Save as many designs as you like and click the myDESIGNS button to see them all in one spot. Decisions are always made easier with everything in one spot.
Industry exclusive custom color palettes. We work closely with the manufacturers to produce the closest color match possible in the industry. Now it's easier than ever to know exactly which color matches your sled with custom industry palettes selectable right in the SledWrapR Design Studio. Take the guesswork out of matching Polaris, Ski-Doo, Arctic Cat, and Yamaha colors for your wrap. Got a KLIM outfit or helmet you want to color match? No problem!

More design layers for more intricate and unique color outcomes. Our new designs will have even more customization ability because we took the cap off of the number of layers available to colorize!  This places more control in your hands! The possibilities are endless!

Logo color control. Now you can also alter the logo colors right in the SledWrapR Design Studio to get that design looking just right!
And much more! Add, Remove, and Swap logos right on the SledWrapR Design Studio with our easy to use logo tab. Buy only the areas you want to cover with a more comprehensive, expanded list of areas to choose from during checkout.
Take the fear out of buying a wrap with our industry exclusive hassle-free warranty.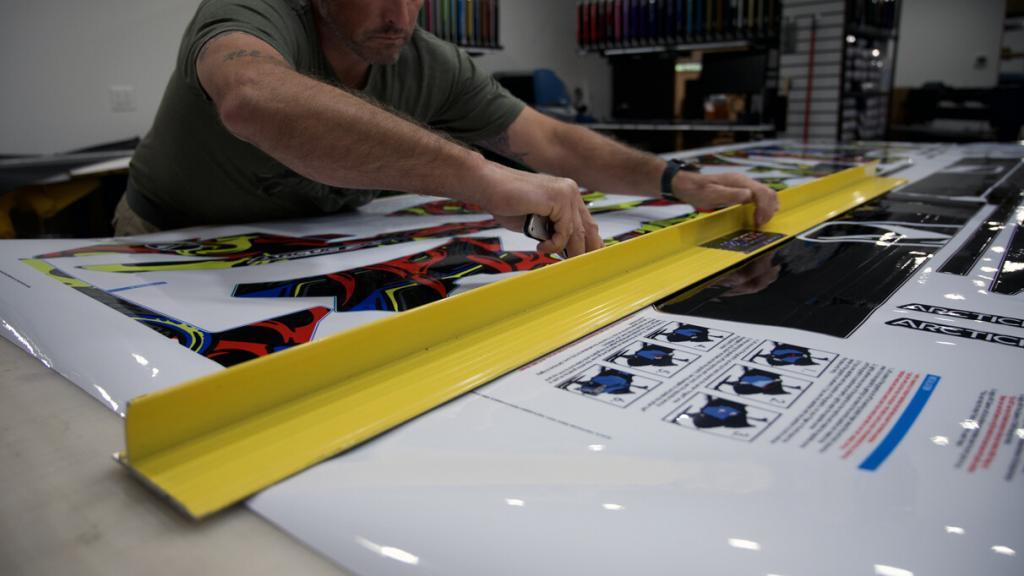 HASSLE-FREE
WARRANTY
BUY WITH CONFIDENCE
Customer service you won't find from any other wrap company. Return or exchange your wrap for any reason, no problem.

ACCIDENTS HAPPEN
RIDE WITH CONFIDENCE
Get replacements at a discounted price, an offer you can only find from us. Just give us some information about your original order, and we'll get to work!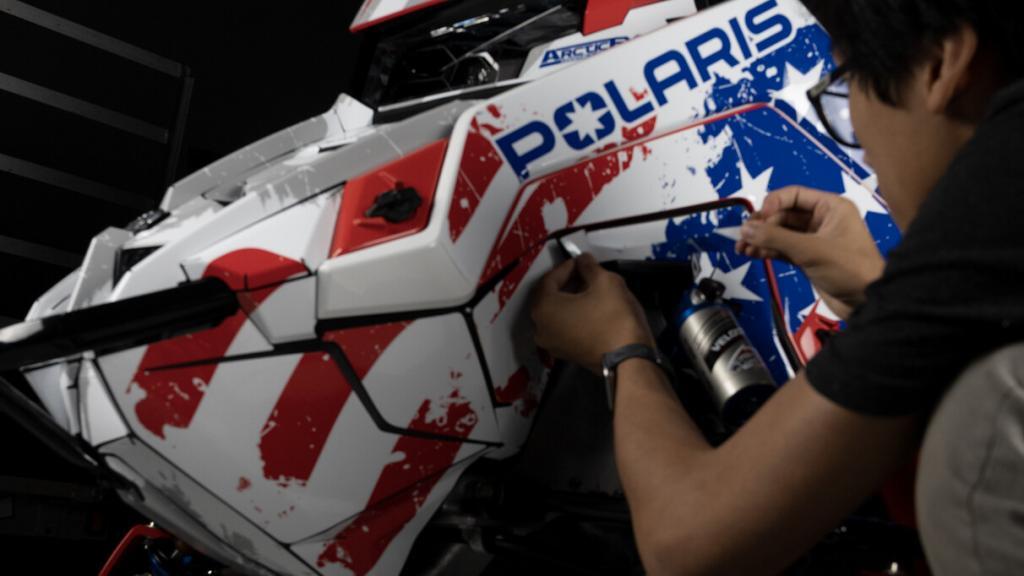 INDUSTRY TESTED, INDUSTRY TRUSTED